Telephone Calls & Lines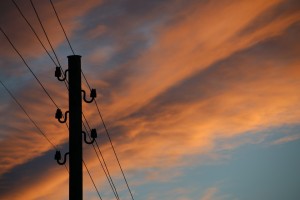 MCA Communications provide and maintain a range of telephone lines across the UK including:
PSTN
ISDN2
ISDN30
MCA Communications can provide a personal service with our dedicated technical support team.
Our support team can access a WLR3 Portal which gives us the ability to manage your phone line installations and raise any network faults directly with Openreach.
As Openreach plan to phase out ISDN by 2025 we can also help your business make the switch to Hosted VoIP or implement SIP Trunks.
MCA Fibre Optic – Superfast Broadband
Fibre broadband is now available in many areas throughout Northern Ireland.
MCA Communications provides customers in these "superfast" areas, FTTC broadband, with download speeds up to 80Mb and upload speeds up to 20Mb.
Broadband services are fully supported by MCA Communications and are deliverable either as an internet circuit or a private voice only circuit.
Ethernet First Mile and Generic Ethernet Access
Ethernet First Mile (EFM) and Generic Ethernet Access (GEA) are cost-effective ways of providing uncontended, resilient connectivity to businesses. With a dedicated connection that isn't shared by others.
A dedicated Ethernet connection provides symmetric upload and download speeds, with the ability to run web-intense applications, including VoIP and web hosting services at speeds up to 1Gb. EFM and GEA are deliverable either as an internet circuit or a private voice only circuit, or a mixture of the two, over fibre optic (copper) or FTTC.
Mobile VoIP
Customers can now access all the benefits of the a Hosted Business Telephony service on a mobile phone.
This SIM-only service is based on a VoIP extension which optimizes the transmission of voice and data, providing a full range of previously unavailable services to mobile users, including call recording, hunt group working and conference calling.